The South African influencer scene is refreshing and deliberately curated that once you take a dip in their pool, you drown in the aesthetics and style. Every influencer has their specific style and their content is so well tailored that it makes it easy for any marketing/brand manager to find the right fit for their brands.
From my observation, when premium brands want to pick an influencer, they usually go for celebrities whose lifestyles are mostly detached from their target group. There are premium and luxury influencers who are followed or admired by the group of people who you need to love
your brand and purchase your products and services.
The perfect example for your premium influencer is @kefilwe_mabote. She is a luxury lifestyle influencer who best fits beauty, fashion and travel.
For the consumer who has the purchasing power she has, her page is a directory and a look book. So instead of reshuffling the traditional celebrities for your premium/luxury brands, brand/marketing managers can consider the likes of @kefilwe_mabote.
Globally, new trends have blurred lines as a result of technology and the internet. Everything is just a click or post away from crossing borders and trending in other parts of the world. It is very interesting to hear brands (both western and indigenous) say I want a campaign that is Afrocentric. "I want something that is trendy and projects my brand but has the African touch."
Well, your guy is @trevor_stuurman. He is a visual artist and his content comes in different forms that are just exciting to consume.
Imagine if a brand like Orijin beer partners with him, they are going to create magic. It can evolve into a lifestyle for the youth and cause a ripple
effect.
Getting influencers to use your products builds more trust and gives the brand and its product a more practical view to it. I chanced on a DIY queen who doubles as a mom influencer as well. The best way to push our mom and baby brands is through trial. Her page is so welcoming and "homey." She gives a soft tone to her other contents that blend perfectly well with her mom content. Usually, the first direction that comes to mind when brands think of mom influencers is using them for baby product brands which is fine but there's a whole untapped area for household products.
Going through @lovilee_za's page, she nails all the collaborations to
perfection. Household and home décor brand/marketing managers should check her out for more innovative ideas for their brands.
It is rare to get actual feedback on your brand or product when you use a mainstream/traditional celebrity. However, it is impressive to see how @boity gets the much-needed attention as well as engagement for the products she collaborates with.
Having your fans/followers inquire about the brand you post especially when the comments are relevant to the brand and campaign shows how much of an impactful influencer she is. Her fans/followers do not see her as a tool used by the brands to get their attention but rather a believer in a brand thus her association. It would be great to see how brands explore her many facets to get her loyal fans and followers excited and for brand/marketing managers, as much as you engage her, also keep an eye on
her comments section, because that is your goldmine.
@twiggymoli is the influencer whose content clearly spells out relaxation. With the least effort, her content inspires you to relax and enjoy life in your own simple and happy way.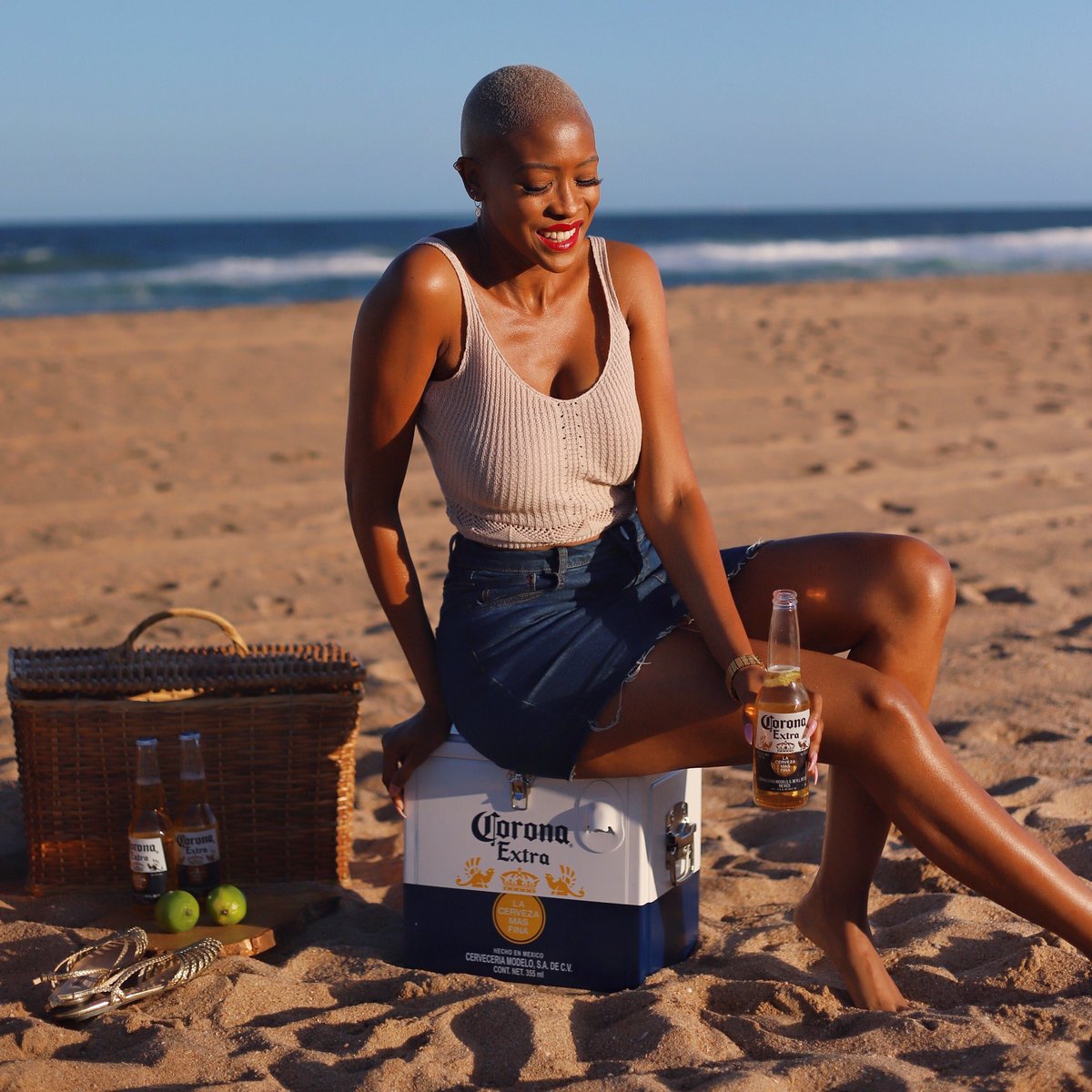 She looks like she takes very good care of herself physically, emotionally and in all ways you can imagine. Self-care brands have already found their way to plug into her style but in times like this when we are restricted from participating in so many activities, brands (especially beverages), who
are struggling with driving a solo agenda with their consumers, can pick the likes of @twiggymoli. Whatever she touches, gives you the "pamper yourself" feel and brands in the hospitality, beverage, skincare and related spaces have a bottomless pit to explore with the likes of her.
For the consumer, wherever you are in the world, you definitely need these personalities on your timeline because they add color to your timeline.